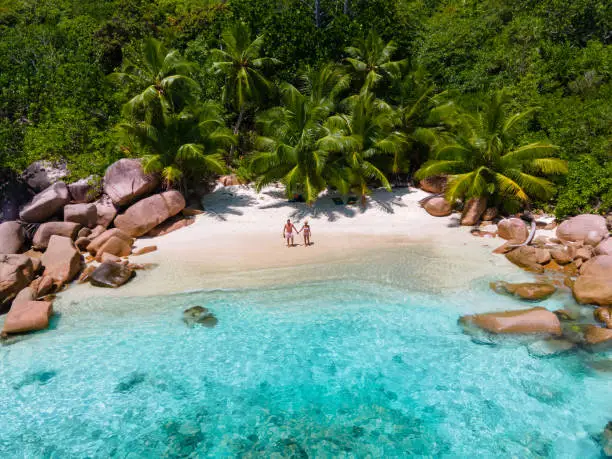 Title: Beach Bliss: Top African Coastal Destinations
Introduction:
Africa's stunning coastline, with its golden sands, turquoise waters, and vibrant culture, is a haven for beach lovers and sun-seekers. From the pristine shores of the Indian Ocean to the Atlantic's dramatic landscapes, the continent offers an array of coastal destinations that cater to every beachgoer's dream getaway. In this blog, we'll take you on a journey to explore some of the top African coastal destinations where you can experience beach bliss like never before.
1. Zanzibar, Tanzania:
The Spice Island's Paradise
Zanzibar, a semi-autonomous archipelago off the coast of Tanzania, is renowned for its idyllic beaches. Whether you're lounging on the powdery sands of Nungwi Beach, diving into the crystal-clear waters of Mnemba Atoll, or exploring the history of Stone Town, Zanzibar offers a perfect blend of relaxation and adventure.
2. Seychelles:
A Tropical Eden
Seychelles, an Indian Ocean paradise consisting of 115 islands, is known for its otherworldly beauty. Praslin's Anse Lazio, Mahé's Beau Vallon, and La Digue's Anse Source d'Argent are just a few of the pristine beaches where you can relax, snorkel, and embrace the pure magic of the Seychelles.
3. Cape Town, South Africa:
Where Oceans Collide
Cape Town's diverse coastline offers a variety of beaches, each with its own unique charm. Camps Bay boasts a lively atmosphere with the backdrop of the Twelve Apostles, while Boulders Beach is famous for its colony of adorable penguins. For the more adventurous, Muizenberg Beach is a renowned surfing spot.
4. Diani Beach, Kenya:
Kenya's Hidden Gem
Diani Beach, located on Kenya's south coast, is a serene and unspoiled paradise. With its soft sands and clear waters, it's the perfect spot for swimming, kitesurfing, and snorkeling. Nearby Shimba Hills National Reserve offers opportunities for wildlife encounters and hiking.
5. Dakar, Senegal:
West African Elegance
Senegal's capital, Dakar, is home to some exquisite beaches. Gorée Island, just off the coast, is a UNESCO World Heritage Site with charming colonial architecture and sandy shores. Further south, the Petite Côte region offers pristine beaches and a laid-back atmosphere.
6. Bazaruto Archipelago, Mozambique:
Untouched Island Paradise
The Bazaruto Archipelago consists of five islands off Mozambique's coast, known for their untouched beauty. These islands offer a tranquil escape with powdery beaches, clear waters teeming with marine life, and a range of watersports and snorkeling opportunities.
7. Dakhla, Western Sahara:
Kitesurfing Heaven
For kitesurfing enthusiasts, Dakhla in Western Sahara is a dream destination. The lagoon offers ideal conditions for kitesurfing and windsurfing. Beyond the thrill of watersports, you can unwind on the pristine shores and take in the stark desert landscape.
8. Namibia's Skeleton Coast:
Raw and Rugged Beauty
Namibia's Skeleton Coast, along the Atlantic Ocean, is known for its stark and rugged beauty. It's a destination for those seeking solitude and natural wonders. Visit Cape Cross to see the largest Cape fur seal colony or explore the shipwrecks that dot the coastline.
Conclusion:
African coastal destinations offer a world of beach bliss, from vibrant and bustling shores to secluded and serene hideaways. Whether you're looking for adventure, relaxation, or a bit of both, Africa's diverse coastlines have something for every traveler. With their breathtaking landscapes, vibrant cultures, and unique experiences, these top African beach destinations promise unforgettable memories and a deep appreciation for the beauty of our world's oceans.