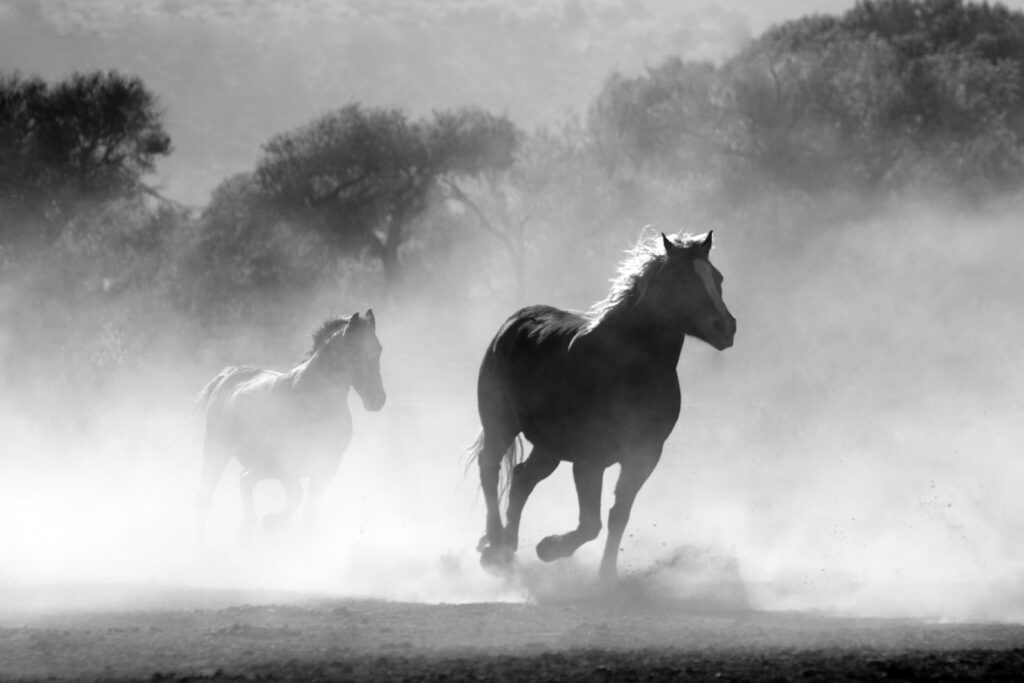 With its vast savannas, deep forests, and dazzling lakes, Africa's wildness is a location of unmatched beauty and adventure and is home to some of the most amazing animals in the world. Exploring this environment on a horse is a requirement for everyone looking for an experience that is genuinely distinctive and unforgettable. Horseback safaris provide an unrivaled chance to see the raw and untamed beauty of the African environment, from the rhythmic sound of horses' feet on the continent to the excitement of coming face-to-face with a huge elephant. Equipped with a variety of breathtaking places to select from and knowledgeable guides to show the way, equestrian safaris in Africa offer the ideal balance of luxury and adventure.
The Okavango Delta in Botswana is one of the most breathtaking places in Africa to go on a horseback safari. A staggering variety of species, including herds of lions, hippos, and elephants, may be found in this breathtaking natural wonder. The Delta Horseback Safaris gives visitors the chance to ride horses in this stunning area while gliding through wetlands and getting up close and personal with wildlife. As the sun sets over the Delta, visitors may unwind in opulent tented camps while chowing down on a delectable meal and conversing with other riders about their adventures. This safari promises a memorable experience in the middle of Africa's wildness with knowledgeable guides and well-trained horses.
One of Africa's most famous and magnificent wilderness places is Tanzania's Serengeti. Some of the most fascinating species in the world, such as zebras, wildebeests, and lions, may be found on the broad savannas and undulating hills. The Singita Sasakwa Lodge provides a horseback safari for people looking for a distinctive and unforgettable way to experience the Serengeti. Visitors can see elephants and giraffes grazing in the distance or ride alongside herds of wildebeests during their yearly migration. After a long day of touring, visitors may unwind at the opulent lodge with a hot shower and a fine meal while taking in the breathtaking views of the African bush. The Singita Sasakwa Lodge offers an unrivaled approach to see the beauty of the area with knowledgeable guides and well-trained horses.
The Waterberg region of South Africa is a hidden gem and ideal for a horseback safari excursion. This region is home to some of the most beautiful scenery in the nation, including rocky outcrops, deep valleys, grassy plains, and old-growth woods. Horseback safaris are available at the Ant's Nest and Ant's Hill hotels across this gorgeous area, allowing visitors to explore the varied landscape and see a variety of species, including rhinos, zebras, and buffaloes. The ability to ride in small groups or privately with a guide allows visitors to customize their trip to their tastes. Riders can unwind in their opulent lodges, which include cozy fireplaces, comfortable mattresses, and private plunge pools, at the end of the day.
The Borana Conservancy in Kenya offers equestrian safaris through the Laikipia region's savannas and woods. Visitors can see the Big Five and other wildlife up close and personal with the help of knowledgeable guides and well-trained horses. The conservancy additionally provides opulent lodging options, such as a magnificent eco-lodge and a private house.
The Makgadikgadi Pans in Botswana provide a distinctive equestrian safari experience for those seeking an adventure that is a little bit off the beaten path. During the multi-day Ride Botswana safari, guests go on an adventure through the salt pans where they get to see meerkats, bat-eared foxes, and other animals. For those looking for a genuinely exceptional vacation, this safari is ideal with cozy camping accommodations and knowledgeable guides.
Equine-assisted wilderness exploration in Africa is an unforgettable journey in comfort. There are equestrian safaris to meet your needs, whether you're an expert rider or a novice. Prepare yourself for the journey of a lifetime by mounting the saddle.