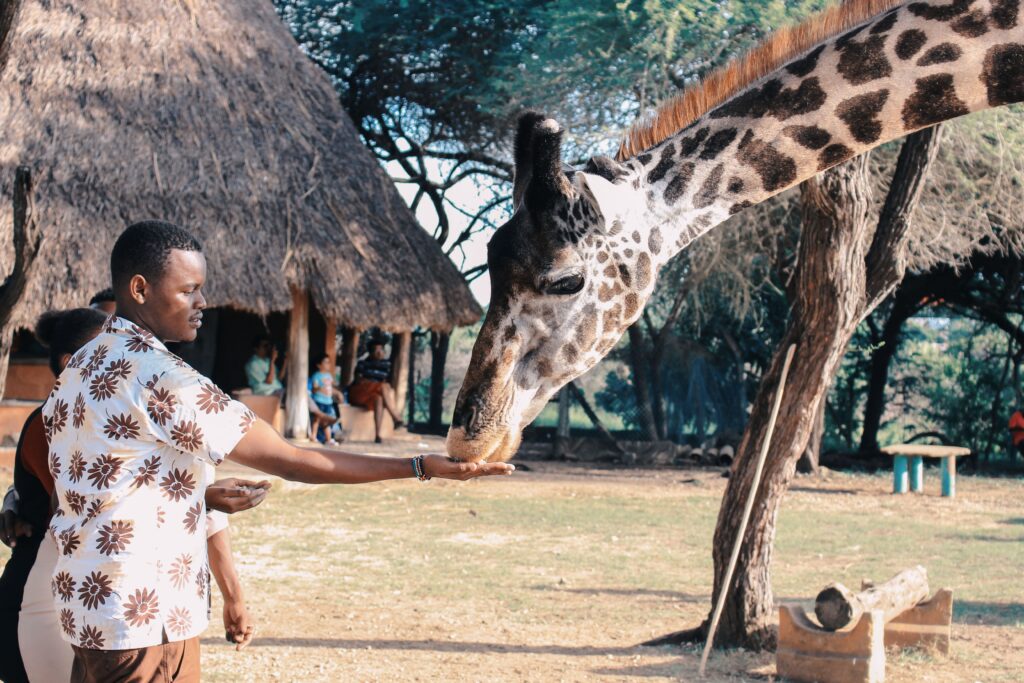 When planning an African safari, choosing the right safari lodge can greatly impact your experience. Safari lodges are your home away from home during your wildlife adventure, and they come in a variety of styles and locations. Here are some key factors to consider when choosing a safari lodge in Africa.
Location, location, location
The location of your safari lodge can greatly affect your safari experience. Consider what type of wildlife you want to see, what activities you want to do, the ambience you want to have and the proximity of the lodge to the park or reserve. If you want to see the Great Migration of the wildebeest in Tanzania or Kenya, look for lodges located in the Serengeti or Masai Mara. If you want to see elephants in Botswana, look for lodges in Chobe National Park or the Okavango Delta. If you are coming to Nairobi National Park, you can consider to lodge in the Nairobi Tented camp.
Style and amenities
Safari lodges come in a variety of styles and they give off different designs and aesthetics from luxurious and lavish to rustic and authentic. Consider what type of experience you want to have and what amenities are important to you. Some lodges have swimming pools, spas, and gourmet restaurants for those who want to lavishly enjoy their stay while others focus on a more traditional and authentic experience for those who want to have a wilder thrill. Go for a lodge that satisfies your preference of certain amenities as the toilet, bathroom and even the dining area. Settle on what fits your adventure personality.
Size and privacy
Consider the size of the lodge and how many guests it can accommodate. Smaller lodges may offer a more intimate and personalized experience, while larger lodges can offer more activities and amenities. Also, consider the level of privacy you want – some lodges have private tents or villas that offer a more secluded experience. Consider the number of people sharing too.
4.Environmental responsibility
Many safari lodges are dedicated to preserving and sustaining the ecosystem. Consider staying at a resort that uses eco-friendly procedures and programs, such as solar energy, water conservation, and ethical waste management. Some lodges also provide chances for guests to participate in conservation initiatives and activities.
Cost
Safari lodges can range in price from budget-friendly to ultra-luxurious. Consider your budget and what type of experience you want to have. Keep in mind that some lodges may offer all-inclusive packages that include meals, activities, and transportation, while others may require additional fees for certain services. Consider the value for your money and ensure that whatever is included in the packages will be delivered with the best customer service.
Reviews and recommendations
Last but not least, make sure to read testimonials and suggestions from other tourists who have visited the hotels you are thinking about. Ask friends or family who have been on safari for suggestions and read reviews on travel websites like TripAdvisor. This can help you have a clearer idea of what to anticipate and have an informed judgement.
In conclusion, choosing the right and fit safari lodge for you is a key factor when planning for your African safari. Consider the location, style, amenities, size, environmental responsibility, and cost when making your decision. With the right lodge, you can have a comfortable stay and an amazing experience.