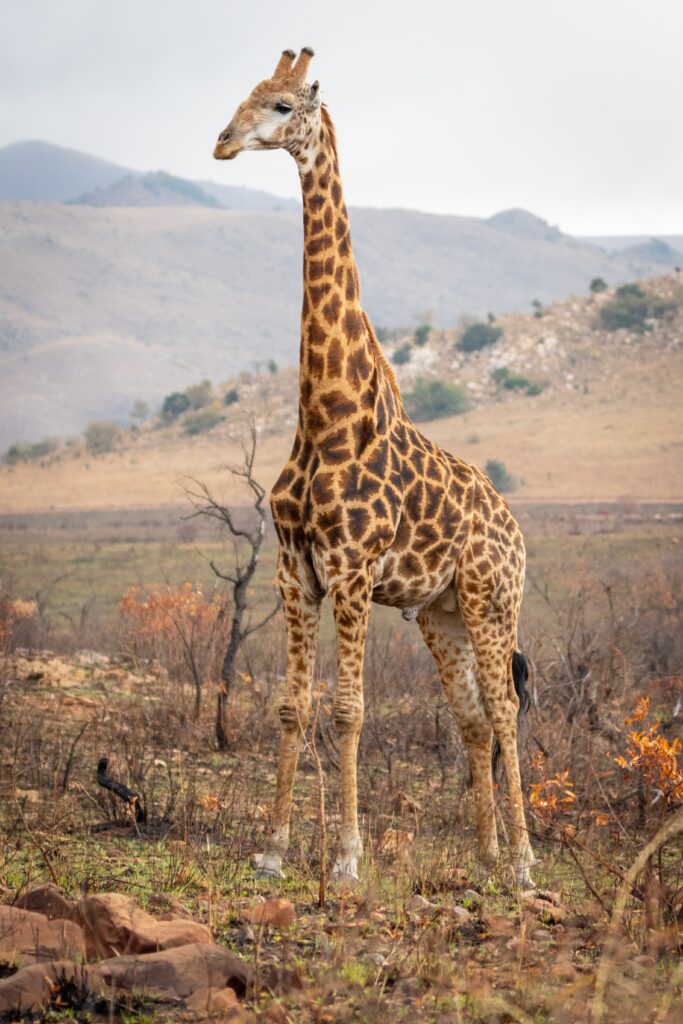 The South African safari location of Kruger National Park provides an unforgettable wildlife encounter. The park spans an area of about 20,000 square kilometers and is situated in the northern part of the nation. The Big Five, as well as numerous bird species, reptiles, and lesser mammals, can all be found in Kruger. This comprehensive handbook will help you plan the perfect safari to Kruger National Park.
When is the best time to visit?
The dry season, from May to September, is the ideal time to explore Kruger National Park. The vegetation is less thick at this time, making it simpler to see wildlife, and the animals are gathered near water sources. Visitors will find it more pleasant during the dry season because it is cooler and less humid. However, it's essential to keep in mind that this is the busiest time of year, so the park may get crowded and lodging may cost more. The weather is also mild with the temperatures ranging from 10°C to 25°C.
Getting There
There are several ways to get to the northeastern region of South Africa, where Kruger National Park is situated. Flying into Johannesburg and then taking a domestic trip to Kruger Mpumalanga International Airport is the most practical route. (KMIA). You can either rent a car or catch a shuttle from there to get to the park.
Alternatively, you can take a car from Cape Town or Johannesburg to the area. While the trip from Cape Town takes around 17 hours, the trip from Johannesburg only takes about 5 to 6 hours.
Places to Stay
From opulent hotels to camping grounds, Kruger National Park offers a variety of lodging choices. Rest camps, exclusive lodges, and bush camps make up the three types of lodging choices.
The least expensive choice, rest camps provide self-catering lodging as well as stores and restaurants. Private lodges are more pricey, but they provide a more opulent experience with tailored service, exclusive wildlife drives, and first-rate amenities. Small, rustic camps known as "bush camps" are scattered throughout the park and offer a private and personal safari experience.
What To Do
Game drives, whether in your own car or on a tour bus, are the primary thing to do in Kruger National Park. The best way to see wildlife is on a game drive, and there are several routes available that travel through the park's various landscapes and provide chances for wildlife sightings.
There are numerous guided walks and bush walks available, where you can tour the park on foot with a knowledgeable guide, in addition to game drives. This offers a special and personal viewpoint on the area and its wildlife.
Last but not least, the Kruger National Park is also home to a number of historical and cultural landmarks, such as prehistoric rock art and archaeological sites, as well as cultural communities where you can discover the customs and culture of the region.
Tips for Visiting Kruger National Park
Bring binoculars: Binoculars are essential for spotting wildlife, especially birds and smaller animals.
Wear neutral-colored clothing: Bright colors can attract insects and scare off wildlife, so it's best to wear neutral-colored clothing.
Keep a safe distance from wildlife: It's important to respect the animals and keep a safe distance to avoid disturbing them or putting yourself in danger.
Bring insect repellent: Mosquitoes and other insects can be prevalent in certain areas of the park, so it's important to bring insect repellent and protective clothing.
Follow the park rules: Kruger National Park has strict rules and regulations to protect the wildlife and its habitat, so it's important to adhere to them to ensure a safe and enjoyable experience for everyone.
Kruger national park is a breathtaking safari location that provides an exceptional and unforgettable wildlife encounter. Every traveler to Kruger will find something to interest them, whether they are interested in the Big Five or the park's smaller residents. You can arrange the ideal safari and create recollections that will last a lifetime by using the advice provided in this manual.