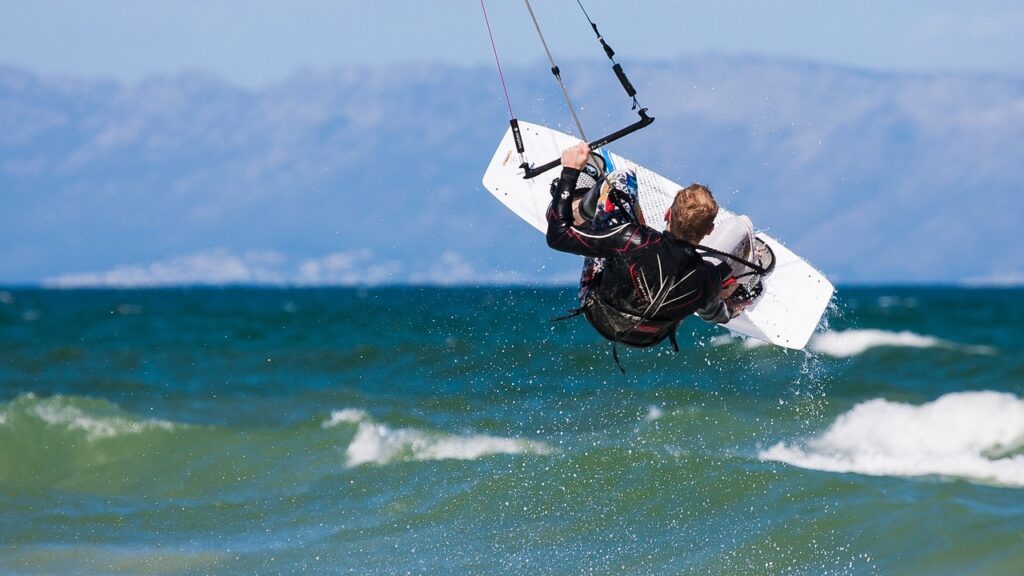 Muizenberg Beach, which is close to Cape Town along the False Bay shoreline, has grown to be known for its colorful beach huts, top-notch surfing, and relaxed vibe. Muizenberg Beach, which boasts a long sandy shoreline, calm surf, and attractive surroundings, is a favorite among both locals and tourists. Join us as we explore Muizenberg Beach's beauty and attractiveness, where surfers ride the waves and bright beach houses lend a whimsical touch to the coastal scenery.
World-Class Surfing: Muizenberg Beach has earned a reputation as one of the best surf spots in South Africa, drawing surfers from around the globe. Whether you're a seasoned pro or a novice eager to catch your first wave, Muizenberg offers ideal conditions for all skill levels. The long, gentle waves and consistent swells provide the perfect setting for a memorable surfing experience.
Surfing Schools and Rentals: For those new to surfing, Muizenberg Beach boasts a variety of surf schools and rental shops. Expert instructors are available to guide beginners through the fundamentals and help them master the art of riding the waves. Rent a surfboard or take a lesson to make the most of your time at this renowned surfers' paradise.
Colorful Beach Huts: One of the most iconic features of Muizenberg Beach is its vibrant row of beach huts. These colorful structures add a whimsical touch to the coastline and serve as a picturesque backdrop for beachgoers and photographers. The vibrant hues of red, yellow, blue, and green create a cheerful and inviting atmosphere, making Muizenberg Beach a visual delight.
Strolling along the Promenade: Take a leisurely stroll along the Muizenberg Beach promenade and soak up the relaxed coastal ambiance. The wooden boardwalk, lined with palm trees, offers breathtaking views of the beach and the surrounding mountains. Enjoy a scenic walk, stop at a café for a refreshing beverage, or simply sit on one of the benches and watch the world go by.
Safe Swimming and Family-Friendly Activities: Muizenberg Beach is known for its warm waters and gentle waves, making it a safe and family-friendly destination. Take a dip in the ocean, build sandcastles with your children, or enjoy a game of beach volleyball on the soft sands. Lifeguards are on duty, ensuring the safety of swimmers and providing peace of mind for families.
Coastal Hiking and Nature Reserves: Beyond the beach, Muizenberg offers access to several hiking trails and nature reserves. Explore the nearby Zandvlei Estuary Nature Reserve, where you can spot a variety of bird species and enjoy peaceful walks amidst nature. For more adventurous hikers, the Muizenberg Peak trail offers panoramic views of the coastline and the Cape Peninsula.
Conclusion:
Muizenberg Beach effortlessly blends the thrill of world-class surfing with a vibrant and relaxed beach atmosphere. From riding the waves to strolling along the promenade, this coastal gem offers something for everyone. Immerse yourself in the colorful ambiance of the beach huts, soak up the sun, and embrace the laid-back lifestyle that Muizenberg Beach is known for. Plan your visit and discover why this beach is a true paradise for surfers and beach lovers alike.