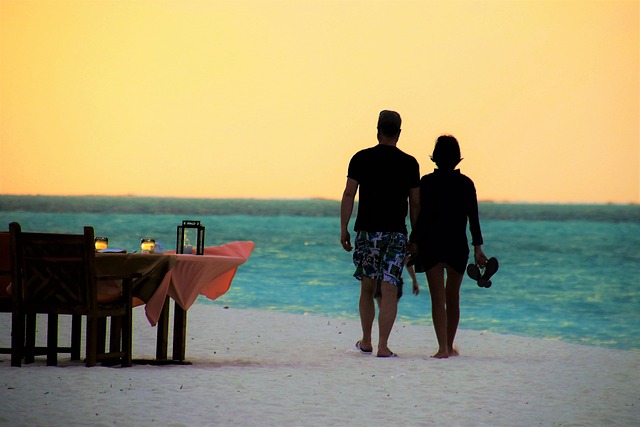 Introduction:
When it comes to planning a honeymoon, Africa offers a unique blend of romance, adventure, and breathtaking landscapes. From the pristine beaches of the Indian Ocean to the serene savannahs teeming with wildlife, the continent boasts a plethora of romantic destinations that cater to every couple's dream getaway. In this blog, we'll explore some of the most enchanting African honeymoon destinations to help you plan the perfect post-wedding adventure.
1. Zanzibar, Tanzania:
The Spice Island
Zanzibar, with its powdery white sands, crystal-clear waters, and captivating blend of cultures, is a paradise for honeymooners. Stroll through the charming streets of Stone Town, explore spice plantations, and indulge in romantic beachfront dinners. Don't miss a visit to the idyllic Mnemba Island for snorkeling or diving in pristine coral reefs.
2. Seychelles:
A Tropical Haven
Seychelles, an archipelago of 115 islands, is a haven for honeymooners seeking seclusion and natural beauty. With its granite rock formations, lush rainforests, and secluded coves, it's a perfect destination for couples looking to unwind in luxury resorts, dine on the beach, and explore nature together.
3. Victoria Falls, Zambia/Zimbabwe:
The Smoke That Thunders
For an awe-inspiring honeymoon, consider Victoria Falls, one of the most famous natural wonders of the world. Witness the breathtaking waterfalls, enjoy romantic sundowner cruises on the Zambezi River, and opt for a helicopter ride over the falls for a truly unforgettable experience.
4. Maasai Mara, Kenya:
Safari Romance
Embarking on a safari in the Maasai Mara offers a thrilling and romantic adventure. Stay in luxurious tented camps, go on game drives to spot the Big Five, and enjoy private bush dinners under the African stars. Witnessing a sunrise or sunset over the savannah is an experience like no other.
5. Bora Bora, Madagascar:
Off-the-Grid Paradise
Madagascar's remote island of Bora Bora is a hidden gem for honeymooners. With its turquoise waters, diverse marine life, and coral reefs, it's perfect for snorkeling and beach relaxation. Explore lush rainforests, visit Lemur Island, and enjoy candlelit dinners by the beach.
6. Cape Winelands, South Africa:
Wine and Romance
South Africa's Cape Winelands offer a romantic escape amidst rolling vineyards, historic towns, and picturesque landscapes. Tour world-renowned wineries, savor wine tastings, and enjoy picnics in lush gardens. The charming town of Franschhoek is a must-visit for its culinary delights.
7. Lake Malawi, Malawi:
The Lake of Stars
Lake Malawi, often called the "Lake of Stars," is a hidden gem for honeymooners seeking tranquility. Stay in intimate lodges along the lake's shores, go kayaking, snorkeling, or simply unwind on sandy beaches while taking in the beautiful sunsets.
8. Marrakech, Morocco:
Exotic Elegance
Marrakech, with its bustling souks, enchanting palaces, and labyrinthine medina, offers an exotic and vibrant honeymoon experience. Stay in luxurious riads, explore the gardens of Jardin Majorelle, and enjoy a traditional Moroccan hammam spa together.
Conclusion:
Planning an African honeymoon is an opportunity to create cherished memories in some of the world's most captivating destinations. Whether you're seeking beachfront romance, wildlife adventures, or cultural immersion, Africa offers a diverse range of options to suit every couple's desires. With its mix of luxury, adventure, and natural beauty, an African honeymoon promises an unforgettable journey as you begin your new life together.