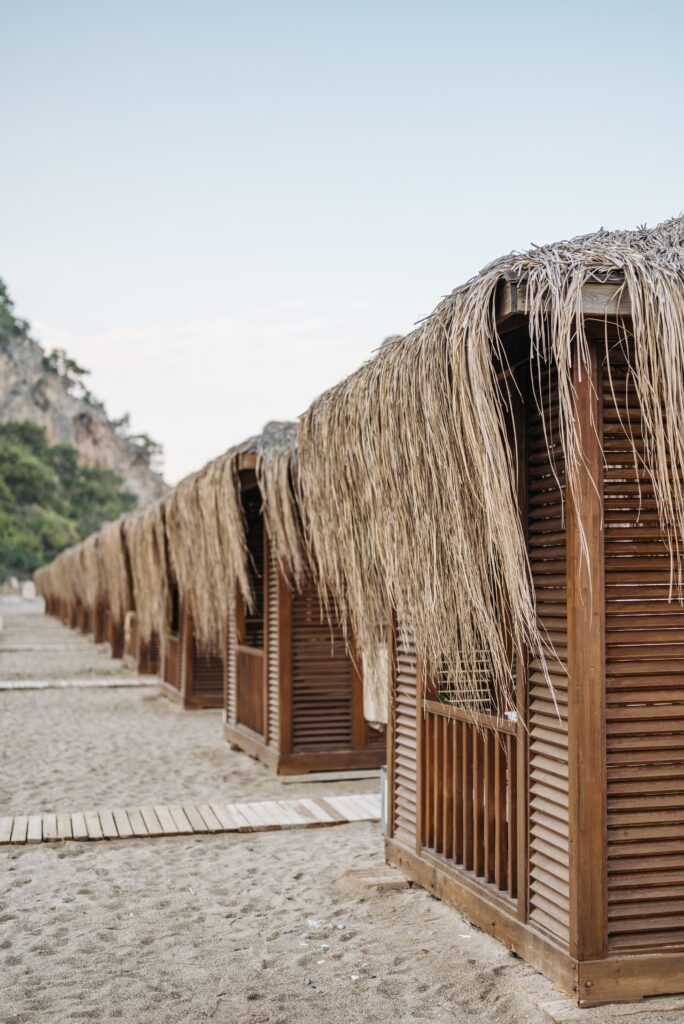 Sabi Sabi Earth Lodge in South Africa is an exceptional destination that offers a unique and unforgettable experience. Located within the Sabi Sands Game Reserve, it is one of the most exclusive and luxurious lodges in the area, offering its guests a world-class safari experience combined with five-star accommodation and exceptional service.
The lodge's design is unlike anything you have ever seen before. It was built to blend seamlessly into the surrounding landscape, creating a harmonious and sustainable environment. The lodge's architecture is innovative and features a series of interlocking chambers that extend deep into the earth, creating a natural and organic feel.
The Sabi Sabi Earth Lodge is a showcase of contemporary African design. The interiors are spacious and elegant, decorated with earthy colors, natural textures, and bold, modern furniture pieces. The lodge features a large outdoor pool, a library, a wine cellar, and a spa, ensuring that guests have everything they need for a relaxing and indulgent stay.
The Sabi Sands Game Reserve is one of the most famous wildlife destinations in South Africa. The reserve is home to the "Big Five" – lions, leopards, elephants, buffalos, and rhinos – as well as a wide variety of other animals, including hyenas, zebras, giraffes, and more. Guests can embark on game drives led by experienced rangers and trackers, exploring the reserve's vast and diverse landscape.
One of the most unique features of the Sabi Sabi Earth Lodge is its commitment to sustainability. The lodge is powered by solar energy, and the design incorporates natural elements such as grass roofs and rammed earth walls. The lodge's eco-friendly ethos is reflected in everything from the locally sourced materials used in the construction to the recycling and waste reduction practices implemented on-site.
The Sabi Sabi Earth Lodge is an extraordinary destination that offers a unique and unforgettable safari experience. The lodge's innovative design, exceptional service, and commitment to sustainability make it a must-visit destination for anyone seeking an authentic African experience. Whether you are a wildlife enthusiast, a luxury traveler, or simply seeking a place to unwind and connect with nature, Sabi Sabi Earth Lodge is the perfect destination.