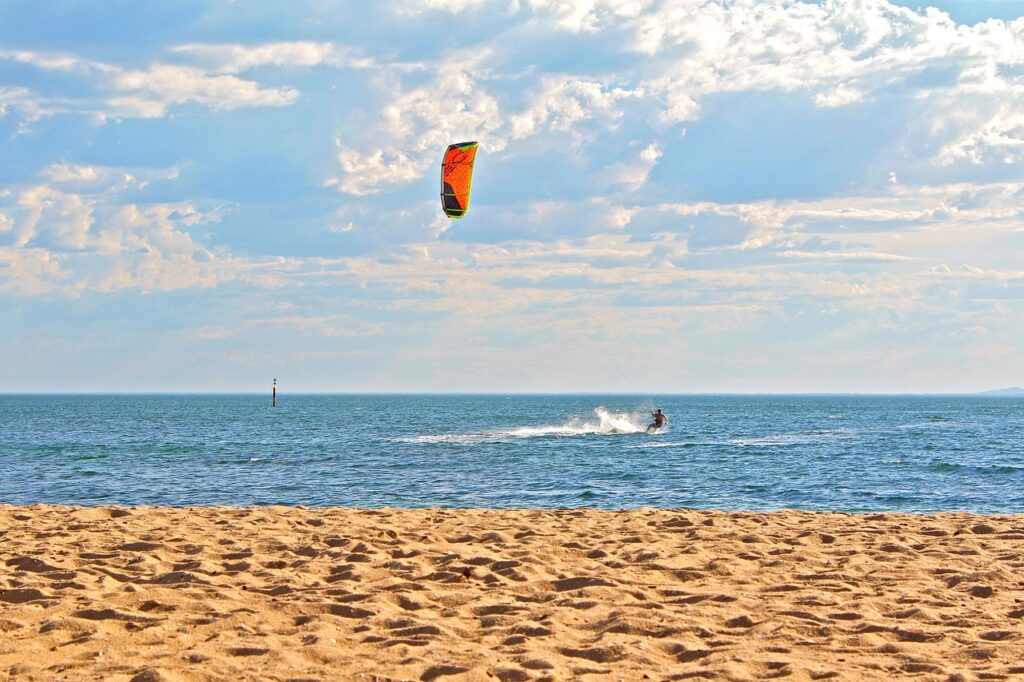 Sandy Bay Beach, a distinct and seclusion beach that is popular with naturists, is located along Cape Town's magnificent coastline. Sandy Bay Beach, which is surrounded by craggy cliffs, undulating dunes, and crystal-clear waters, provides a calm haven for beachgoers who prefer to go without clothing. Join us as we explore Sandy Bay Beach's enchantment, a haven for naturists where freedom, connection to nature, and body acceptance are celebrated.
A Hidden Gem: Sandy Bay Beach is a hidden gem tucked away between the villages of Llandudno and Hout Bay. Accessible via a scenic coastal path or a short hike, this secluded beach offers a sense of seclusion and tranquility that is highly cherished by naturists. Embrace the feeling of privacy as you leave behind the stresses of daily life and enter a world where acceptance and body positivity reign supreme.
Clothing-Optional Environment: Sandy Bay Beach has long been recognized as a naturist-friendly destination. Here, visitors have the freedom to shed their clothing and immerse themselves in nature in a non-judgmental environment. Experience the liberating sensation of the sun, sand, and sea against your skin as you connect with the elements and embrace a sense of authenticity.
Pristine Natural Setting: The untouched beauty of Sandy Bay Beach adds to its appeal. Surrounded by majestic cliffs, rolling dunes, and the pristine waters of the Atlantic Ocean, this naturist haven offers a picturesque backdrop for your beach experience. Take a leisurely stroll along the shore, bask in the warm sun, or immerse yourself in the refreshing waters, all while being enveloped by the unspoiled beauty of nature.
Respect for Nature and Others: While Sandy Bay Beach provides a space for clothing-optional enjoyment, it is essential to respect the environment and fellow beachgoers. Naturists are encouraged to maintain a welcoming and inclusive atmosphere, honoring personal boundaries and demonstrating respect for others. By embracing these principles, everyone can enjoy a harmonious and memorable experience at Sandy Bay Beach.
Wildlife and Hiking Opportunities: Beyond its naturist appeal, Sandy Bay Beach offers opportunities for wildlife encounters and hiking adventures. Keep an eye out for dolphins, seals, and a variety of seabirds that call this area home. Additionally, the beach serves as a starting point for coastal hikes, such as the scenic trails leading to Llandudno or Hout Bay, allowing you to explore more of the natural wonders that the Cape Peninsula has to offer.
Practical Considerations: It's important to note that Sandy Bay Beach does not have any facilities or services on-site, so visitors should come prepared with their own supplies, including water, sunscreen, and snacks. Additionally, due to its secluded location, parking options may be limited, and visitors are advised to check local regulations and respect any designated parking areas.
Conclusion:
Sandy Bay Beach stands as a naturist haven that celebrates freedom, body positivity, and a connection with the natural world. Embrace the opportunity to enjoy the beauty of nature in a clothing-optional environment, where the stresses of daily life melt away and a sense of liberation prevails. Plan your visit to Sandy Bay Beach and experience the joy of being at one with nature, surrounded by the stunning coastal scenery and the warm embrace of the Atlantic Ocean.