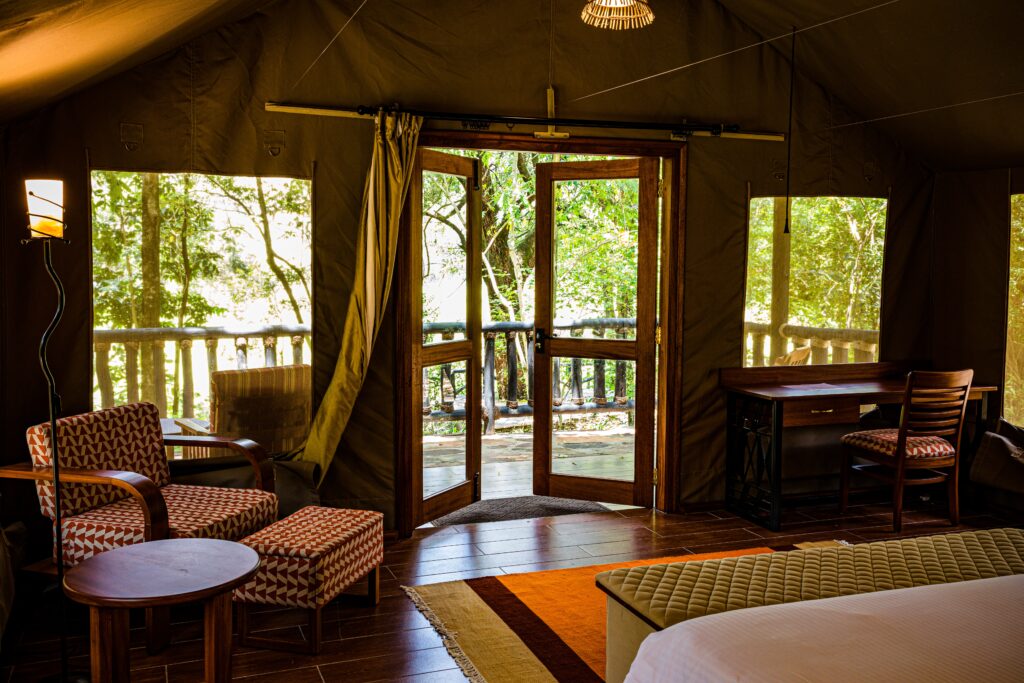 Chinzombo, a luxurious safari resort nesstled in Zambia's South Luangwa National Park, provides visitors with an unrivaled and unforgettable African safari experience. The lodge is situated along the Luangwa River's banks, amidst breathtaking natural beauty and a wealth of wildlife.
The rooms at Chinzombo are created to provide visitors with the utmost in ease and luxury. Each villa is exquisitely decorated and furnished, with elegant furnishings that harmoniously complement the neighboring landscape. The villas have generous living spaces both inside and outside, as well as private plunge pools and verandas with breathtaking vistas of the river and the park.
With a variety of activities and excursions that let visitors explore the park's incredible wildlife and natural beauty, Chinzombo is known for its exceptional safari experiences. Visitors can go on guided game drives and walking excursions to get up-close views of the park's diverse inhabitants, which include elephants, giraffes, lions, leopards, and hippos.
Chinzombo is special for its dedication to sustainability and protection. The lodge was constructed with environmentally friendly materials and runs on a sustainable, low-impact business strategy. The resort also collaborates closely with neighborhood groups to advance environmental protection and regional sustainability.
Chinzombo offers a variety of opulent amenities and services in addition to its exceptional safari experiences, making it the ideal location to unwind and unwind after a day of exploration. The resort has a stunning infinity pool, a spa with a variety of treatments, and an eatery serving delectable cuisine made with local ingredients.
A team of knowledgeable guides, chefs, and staff members are on hand at Chinzombo to ensure that visitors have an encounter they won't soon forget. Chinzombo is the ideal location for an unforgettable safari journey, regardless of whether you are an experienced safari traveler or an African visitor for the first time.