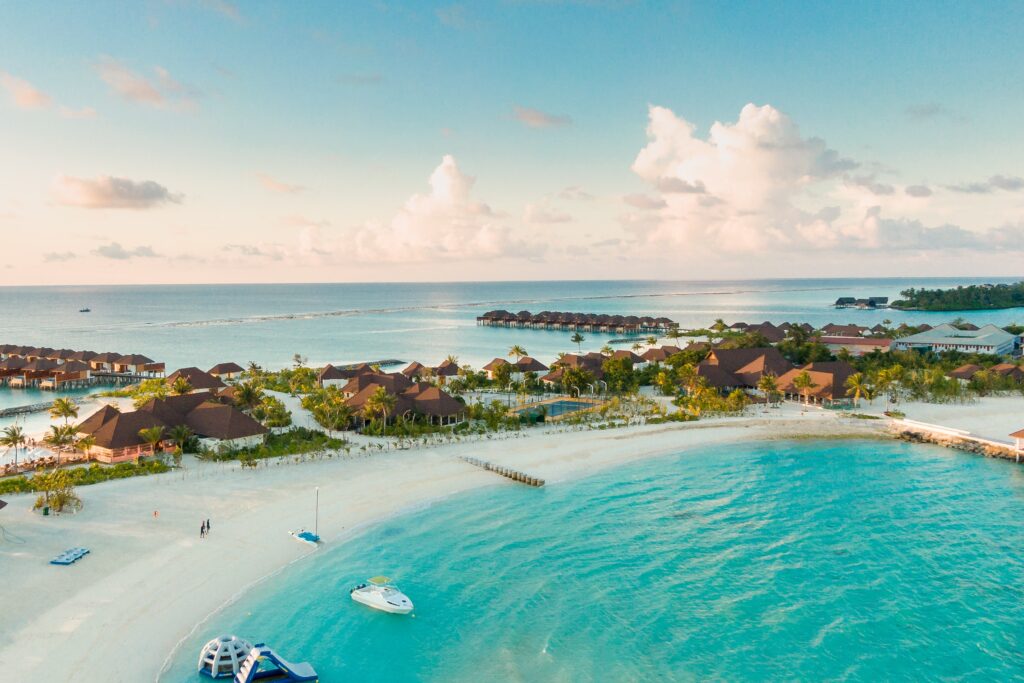 Take a moment to picture yourself enjoying a refreshing cocktail while the sun warms your skin and waves gently lap against the shore. You're on a stunning, unspoiled beach on a far-off island, surrounded by turquoise waves, lush tropical foliage, and crystal-clear skies. Sound like a dream to you? It doesn't have to be, though. If you travel through Africa on a luxurious island-hopping trip, this could be your reality. Some of the most stunning and exotic islands in the world may be found in Africa, each with its own distinct culture, wildlife, and scenic splendor. The greatest tours of Africa's most beautiful islands offer a variety of experiences, from the Seychelles' breathtaking beaches and coral reefs to Madagascar's rocky coastline and fascinating wildlife.
It is a feast for the senses to explore these islands. Your senses will be continually engaged by everything from the brilliant colors of the local markets to the flavorful fragrances of the spices cultivated on the islands. Additionally, you may savor the best cuisine and unwind in some of the most opulent resorts in the world thanks to the luxury accommodations and amenities available at every stop.
You may experience some of the most breathtaking beaches and crystal-clear waters in the world when you go on a luxury island-hopping vacation in Africa. There is something for everyone, whether you want to relax in the sun and read a book on a secluded beach, go snorkeling and scuba diving to discover the undersea world, or try your hand at water sports like windsurfing, kayaking, or paddleboarding. Additionally, you may travel between islands at your own speed, stopping at secret coves and quiet beaches along the way, thanks to the added luxury of private yacht charters.
Unquestionably one of Africa's most beautiful island getaways is The Seychelles, and it's simple to understand why. For those who enjoy the sun, sea, and sand, the Seychelles is a paradise with clean waters, white-sand beaches, and a healthy coral reef. And visitors may explore this beautiful archipelago in style with a variety of premium tours readily accessible. Private boat charters are one of the most well-liked ways to experience the Seychelles since they let visitors travel between the islands at their own leisure while discovering secret coves, swimming with endangered sea turtles, and savoring gourmet meals made by their own private chef. And a luxury trip of the Seychelles offers an extraordinary voyage through paradise with opulent lodgings, spa facilities, and custom itineraries.
Madagascar is a wonderful island vacation in Africa. Lemurs, chameleons, baobab trees, and prickly woods are just a few of the unusual and interesting animals that call this untamed and rocky island home. Visitors can also visit this amazing location in style thanks to the variety of luxurious trips that are offered. Private helicopter tours are one of the best ways to see Madagascar because they let visitors fly over the island's breathtaking landscapes and wildlife preserves before landing at upscale lodges and camps where they can take advantage of fine dining, spa services, and guided tours of the island's distinctive flora and fauna.
Off the coast of Tanzania, the Zanzibar archipelago is the ideal location for a luxury tour for those looking for a more relaxed island experience. Known for its immaculate beaches, rich culture, and exotic spice markets, this gorgeous location is unsurpassed. In addition, visitors can enjoy a variety of luxurious resorts and activities to fully experience this stunning island. The spice tour, which takes visitors on a trek through the island's beautiful spice plantations where they can observe how cinnamon, cloves, and other spices are cultivated and harvested, is one of the most well-liked excursions in Zanzibar. A luxury tour of Zanzibar ensures an amazing experience across one of Africa's most stunning island destinations with opulent lodgings, fine meals, and custom itineraries.
Therefore, a luxury island hopping vacation promises an amazing voyage to some of the most beautiful places in the world, whether you're looking for adventure and exploration, leisure and indulgence, or simply a chance to appreciate the beauty and diversity of Africa's islands. Discover the natural beauty and cultural diversity of Africa's islands while traveling in the lap of luxury with opulent lodgings, fine cuisine, and custom itineraries.